Read More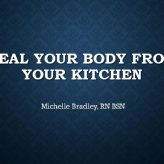 Healyourbodyfromyourkitchen3
Read More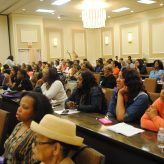 The 2016 UCWM was held in San Diego, California April 14 – 17, 2016 and hosted by the Western Diocese. You will find are a link with a few of the pictures that were sent by those attended the retreat to show some of the activities that were planned. Here are a few of the comments submitted by the attendees via the retreat survey about what they liked best about the retreat: Presentation subject...
Read More
Jeremiah 33:2-3 "AH HA" Moment Accept yourself, God Made you and He Knows you and Your weaknesses are not show stoppers! The Lord has being impressing me to write.  The strange thing is that I avoided this task; partly, because it is not something I consider that I do well.  I do not see that I have the skills to write or be a writer; I speak.   And yet I hear the word of Lord coming to me to...
Read More
The forms and content on this page are available in Adobe Acrobat format (PDF). To view these files you must have the FREE Adobe Acrobat Reader installed on your computer. 2016 Retreat FactSheet T-Shirt Fundraiser 2016 Retreat Paid Tour Order Form] Retreat Date:   APRIL 14-17, 2016 Registration Fee:  $175.00 USD until 1/30/16 Late Registration (after 1/30/16): $200.00...
Read More